Trip Blogs: Women's House Building 2017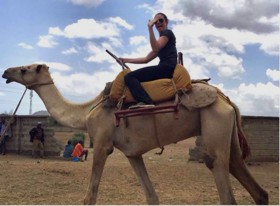 Date: Monday, March 13th
Location: On our way home
It's a somber ride this morning. We all have loved this adventure- it's a bit overwhelming to think of saying goodbye to this beautiful country an
<<< View Post >>>
---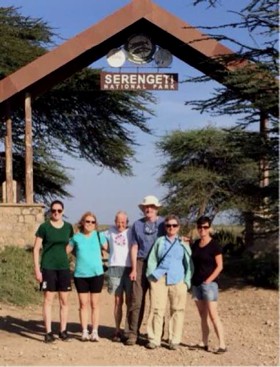 Date: Sunday, March 12th
Location: Karatu Tanzania
Another day of adventure! Lions and hyenas lulled us to sleep in our tents last night. We were well rested for animal searching today, covering ab
<<< View Post >>>
---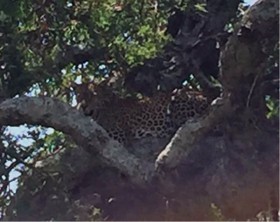 Date: Saturday, March 11th
Location: Serengeti National Park
"Yusuf is the best!" This was the unanimous response when I asked the group what they wanted me to include in today's post. We have had another am
<<< View Post >>>
---
Date: Friday, March 9th LOCATION
Location: Ngorongoro Crater
This morning we left Rick in the bustling metropolis of Karatu as we headed out on safari. He's on his way back to reality while the rest of us ge
<<< View Post >>>
---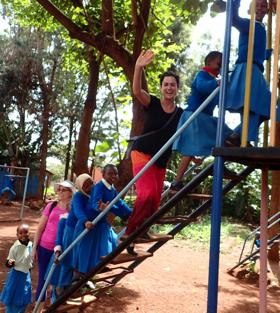 Date: Friday, March 9
Location: Back in Karatu.
Today we are going to do individual summary statements. What I will take home......

Esther: My husband now can use his newly learne
<<< View Post >>>
---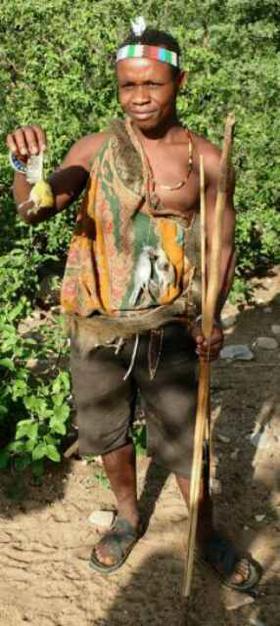 Date: Wednesday, March 8
Location: We left this morning from Lake Eyasi and are back in Karatu
We woke up in the dark to go hunting with the bushmen. They live by hunting and gathering so we had to go find them. We had a local guide who knew whe
<<< View Post >>>
---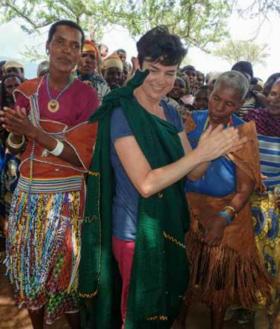 Date: Tuesday, March 7
Location: Last night in Lake Eyasi
What a way to end! The community of over 100 people held a ceremony to thank us. We danced with them, sang with them, ate a meal they prepared and gav
<<< View Post >>>
---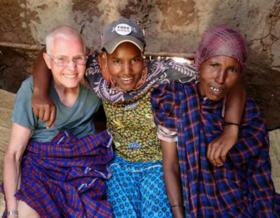 Date: Monday, March 6
Location: The village, school and Lightness's Mom's house
In the photo is Mary, Mary and her mother. Here is their story:

Mary met Mary the first day at the houses. They immediately clicked becoming f
<<< View Post >>>
---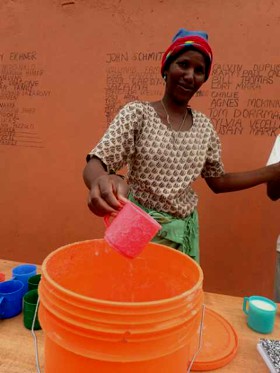 Date: Sunday, March 5
Location: Lake Eyasi, church and market day
Photo is of Lightness from the village, not our Lightness, serving our daily meal they make called ugi. Behind her are some of the names of donors t
<<< View Post >>>
---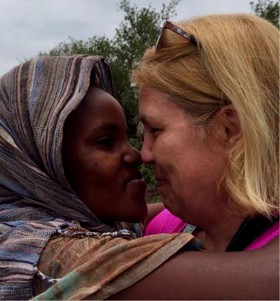 Date: Saturday, March 4
Location: YES, with the women still at the village in Lake Eyasi
Today was the tour of the houses of the villages ladies. Each house has a pretty intense story and pretty bad roof. The roof last night at Christi
<<< View Post >>>
---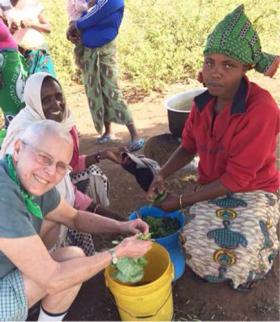 Date: Friday, March 3
Location: Still at Lake Eyasi.
Working at the building site and with the girls at the vocational school This experience is to build houses but it is about people. We interviewed the
<<< View Post >>>
---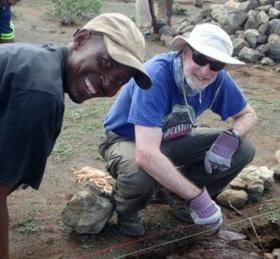 Date: Thursday, March 2nd
Location: Lake Eyasi
Another great day on the job site! It's Jaima writing this one.

Christina's house now has a colorful exterior and the foundation is almost
<<< View Post >>>
---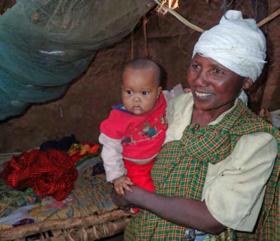 Date: Wednesday, March 1
Location: Lake Eyasi, Girls Vocational School
We arrived at our building site to our tent being blown down in the wind last night. Wow! We worked hard. The picture is Christina and her son in her
<<< View Post >>>
---

Date: Tuesday, February 28
Location: Lake Eyasi Village
We got out of the car to the community of women dancing toward us, singing and waving branches- the Iraw people were welcoming us with a song of bless
<<< View Post >>>
---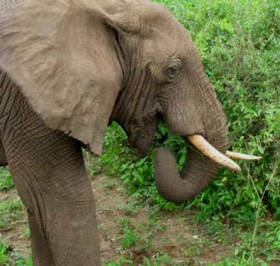 Date: Monday, February 27
Location: Lake Manyara, Tanzania
Can you say elephant? Zebra? Wow! Yes they are all here and alive. We started the day with a safari drive in Lake Manyara National Park. Well, mo
<<< View Post >>>
---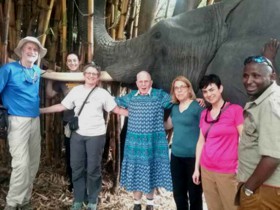 Date: Sunday, February 26
Location: Karatu Tanzania
As you can see we have already run into an elephant. Very dangerous. He was hanging out below us at lunch. Plane flight of a total of 17 hours trav
<<< View Post >>>
---