Trip Blogs: Inca Trail 2018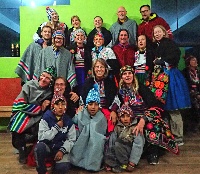 Date: Friday, August 3rd
Location: Puno, Lake Titikaka, Peru
Spray is coming over the bow as I write this. We are racing along at 5 mph across Lake Titikaka. We just left a beautiful sand beach but 52 degr
<<< View Post >>>
---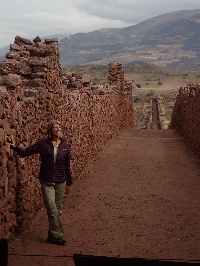 Date: Thursday, August 2
Location: Amanati, Lake Titicaca, 12,600 feet
I am sitting on a porch on an island in the middle of Lake Titkaka. We are 4 of us in Amelia's house. Tom is playing soccer with the 9 year old,
<<< View Post >>>
---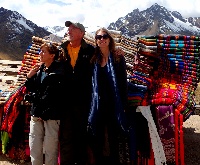 Date: Wednesday, August 1
Location: Punk, Lake Titicaca, 12,500 feet. Highest navigable lake in the world.
Bus day.
First, thanks for those who are writing. Yes, Flo and Karen got their bags. But not until we got back to
<<< View Post >>>
---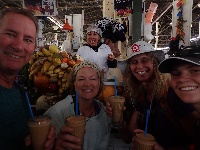 Date: Tuesday, July 31.
Location: Paddy's Bar. Highest Irish Bar in the world. 11,200 feet. Cisco.
Short post. Day so filled not time to write much.
Picture is of this really amazing Juice Bar in a public market. Speci
<<< View Post >>>
---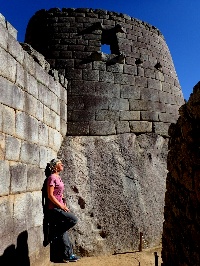 Date: Monday, July 30
Location: Back to Cisco
Up at 5 30. Ate breakfast on the top floor where we could watch the sun lighten up the jungle like sheer cliffs we were swallowed in. We caught
<<< View Post >>>
---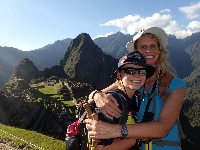 Date: Sunday, July 29
Location: standing in line, drinking beer, waiting for the bus at Machu Pichu
True, True. We have passed the sungate and entered Machu Pichu. Another great day. We arrive via the sungate and suddenly all of this wond
<<< View Post >>>
---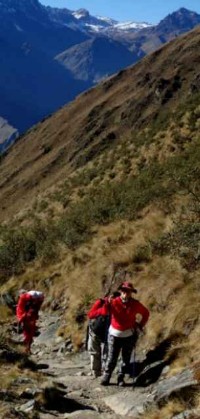 Date: Saturday, July 28
Location: Phuyupatmarca, 16 km, 11,000 ft.
Cold now, 32 degrees tonight, was warm duri g the day. BIG DAY! This is a day we will remember the rest of our lives. 2 big passes, high altitud
<<< View Post >>>
---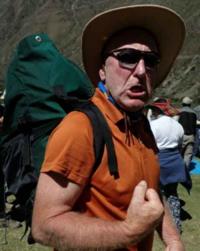 Date: Friday, July 27 again, oops, wrong date yesterday
Location: Llulluchapampa, 12,200 feet.
6 miles. Very sunny Last week there was a snow storm at this campsite. Today, stellar blue sky, llamas, spectacular peaks and glaciers in the distan
<<< View Post >>>
---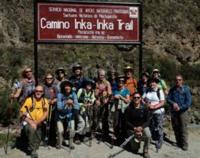 Date: Thursday, July 27
Location: Tapayoc, Inca Trail , Mile 4, 9,000 feet elevation
Yes! We are now officially hiking the Inca Trail. Enthusiasm is high. We left at 8 am from the hotel to explore a wonderful Inca site. We met ou
<<< View Post >>>
---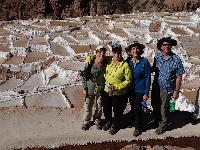 Date: Wednesday, July 25
Location: Same lovely hotel, Hotel Villa Urubamba
Lost bags still lost. Keeping up hope for them.
Started out early so that we would be the first group 2,000 feet above our ho
<<< View Post >>>
---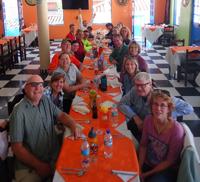 Date: Tuesday, July24, 5:30 PM
Location: Pisac, Peru
We are all here. In person at least. A few bags missing. So we are sharing our underwear, socks and other clothing items with Karen and Flo.
<<< View Post >>>
---