Viewing Post for: Everest Base Camp 2014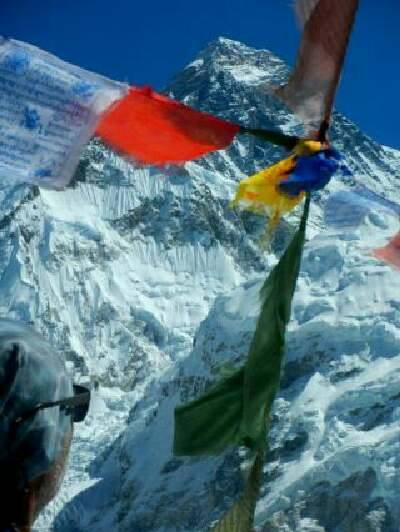 Date: October 24, 9th day of trek - AUDIO
Location: Kala Patar, 18,500
Here is an audio post from the gang. Download or listen:
---
Messages for this post
For: Pedro
Hola!!!! Bendiciones para ti y tu grupo. Dios esta con ustedes. Safe trip Home, Sylvia
---
sylvia - 10/25/2014
For: Paul
Wow... So AWESOME! I can't wait for the pics! Congratulations to everyone! What a tremendous experience! XOXOXO
---
Eric - 10/25/2014
For: Peter
What an accomplishment! Not only did you complete your climb, but more importantly, you set your goal and reached it! We are in awe of you and very proud to be related! Enjoy the beauty - you are so blessed.
---
Jim & Cathy - 10/24/2014
For: Paul, Rick, and All
Congratulations to you all. What a fantastic accomplishment! Have a safe trek back to Lukla, and may the fog not descend upon you there!!
---
Tom Walker - 10/24/2014
For: Sarah
Great to hear your voice and the others in the background sounded in good spirits, too. What a great time for all of you! Can't wait to see pictures and hear more.
---
Mom - 10/24/2014
For: Sarah
It is great to hear your voice! Looking forward to hearing more about the trip from you and Garth when you get home.
---
Linda and Rob - 10/24/2014
For: sarah
Whats it like climbing straight up a mountain for so longg a time? Bring those anti-gravity boots home for he hikrs in the Adirondaks.
---
Dad Dan - 10/24/2014
No more comments are allowed at this time.