Viewing Post for: Bhutan, Land of the Thunder Dragon 2014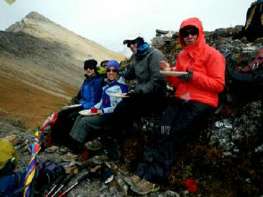 Date: Monday October 6
Location: Elalala Pass
Here is an audio post from the gang. Download or listen:
---
Messages for this post
For: Marcia
You are alive and well!!!!! It is so cool to hear your voice. Amazing how articulate and coherent you are at that altitude. Although we could hear Rick telling you where to speak. We are so impressed. Walked on the treadmill in your honor and even added an incline to pretend we were with you.
---
Lisa and Lori - 10/6/2014
No more comments are allowed at this time.