Viewing Post for: Turkey: Mt. Ararat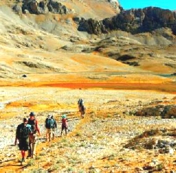 Date: September 12, Thursday - AUDIO
Location: Karagol camp. 9550 feet.
Here is an audio post from the gang. Download or listen:
---
Messages for this post
For: Gary
HOPE YOU ARE DOING WELL. YOU LOOK GREAT IN THE PICTURES.I HAVE BEEN WAITING TO HEAR YOUR VOICE.LOVE YOU.
---
Myra - 9/13/2013
For: John P.
Great to hear your voice and reassuring to know you have survived thus far. Who says you are a fossil! Stay strong and hang in there.
---
Priscilla - 9/12/2013
No more comments are allowed at this time.