Viewing Post for: Turkey: Mt. Ararat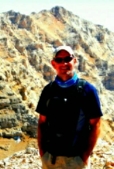 Date: DATE: September 11, Wednesday - AUDIO
Location: Yedigoller. 10196 feet at camp.
Here is an audio post from the gang. Download or listen:
---
Messages for this post
For: Gary
Hope you are enjoying your adventure! Can't wait to hear all about it when you return. Stay safe.
---
Valerie - 9/11/2013
No more comments are allowed at this time.