Viewing Post for: Nicaragua Volunteer Adventure 2012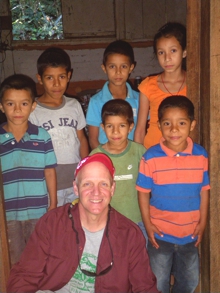 Date: February 2, 2012
Location: Granada
What a change. This very colonial city with it's house drawn carriages is right at the base of a volcano covered in jungle. We hiked the rim in a cool damp cloud past fumorales. Then we zipped through the canopy on cables suspended from a harness. The afternoon we kayaked among the 365 islets. Yesterday we peered 800 feet down into the bowels of a steaming smelly volcano from it's cinder rim.

Thank you for following us. This will be our last post. Hopefully we will be back here again in 2 years. Hopefully some of you can join us then. After the 13th of Feb check back here for progress on Kilimanjaro.
---
Messages for this post
For: Erik
Safe travels home, we can't wait to see you and hear about your trip!!!!
---
Bianca, Chris, Garret & Charlie - 2/3/2012
For: Erik
Amazing!! I hope you took a lot of pictures Can't wait to see you again tomorrow night Safe trip to all
---
Mom and dad - 2/3/2012
No more comments are allowed at this time.