Viewing Post for: New Zealand Adventure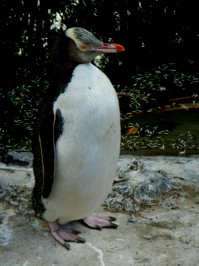 Date: MARCH 2, WEDNESDAY
Location: DOUBTFUL SOUND
Special day. Doubtful Sound day. We watched the sun color the clouds as they floated around the mountains of Fjordland last night. Karen keeps us abreast of which scenes from Lord of the Rings were shot here.

Today we took a boat over to Doubtful Sound. Towering Cliffs. Waterfalls. Dolphins. Deep green sheer cliffs. Penguins. Magical.

Tomorrow we begin our 4 day trek. We will be posting via satellite but wont be able to access wifi again until Sunday night.

Hopefully the weather gods will allow us great passage as we cross the mountains.
---
Messages for this post
Currently there aren't any messages for this post.
No more comments are allowed at this time.