Viewing Post for: Galapagos 2010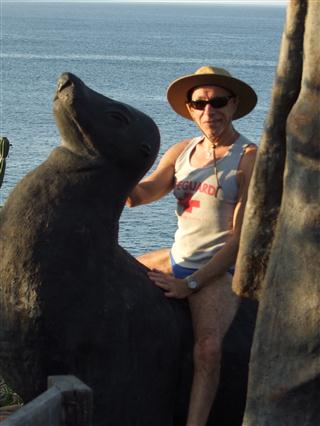 Date: 4/1/10
Location: San Cristobal Island, Galapagos
We have finally arrived in the Enchanted Islands!! Today was filled with barking sea lions and plenty of humidity. Everyone is in great spirits as we sit down for dinner and enjoy our ocean view. We are all exhausted from hiking, snorkeling, and heat and tomorrow promises to be another full day. Ron had the highlight of the day when he lassoed the top male sea lion and subdued it for long enough for Will to snap a picture.
---
Messages for this post
Currently there aren't any messages for this post.
No more comments are allowed at this time.