Viewing Post for: Galapagos 2010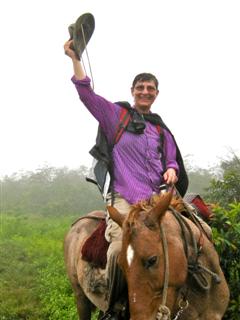 Date: 4/2/10
Location: San Cristobal Island, Galapagos
Morning brought more wonderful weather and a boat trip to Los Lobos and Kicker Rock, two great snorkel spots. At Los Lobos we swam with playful sea lions and enjoyed the beautiful turquoise waters. Kicker Rock is a small island a mile or two offshore which rises 450 feet out of the water and drops into ocean another 450 feet straight down. We stayed close to the walls but could still feel the presence of the deep ocean while enjoying the amazing underwater life. In the afternoon we ventured to the highlands to see Galapagos' only freshwater lake and got our first glimpse at the giant tortoises. The picture shows Alice as we depart Kicker Rock.
---
Messages for this post
Currently there aren't any messages for this post.
No more comments are allowed at this time.