Viewing Post for: Spanish Immersion with Mayan Tropics & Honduran Island Paradise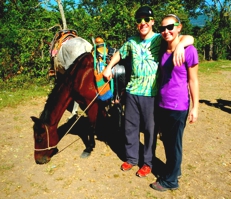 Date: January 14, 2013
Location: Honduras
Exploring Mayan ruins on horses
---
Messages for this post
For: Jim
Looks like you may be having way too much fun .Hope you can find your way back home..
---
Bob french - 1/17/2013
For: Jim Miller
Type your message here...If you see Jim Miller wish him a good day from the crew at 979 Bay Rd. Recorder
---
Recorder - 1/16/2013
For: Kk
Looks like so much fun!
---
Ts - 1/16/2013
No more comments are allowed at this time.