Viewing Post for: Spanish Immersion with Mayan Tropics & Honduran Island Paradise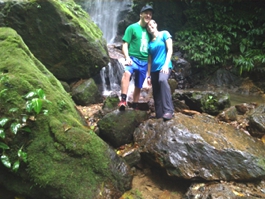 Date: January 8, 2013
Location: Honduras
We are loving the tropical forest getting ready for the rest of the crew to arrive.
---
Messages for this post
For: Kk
Sure beats being cold! Enjoy it all. Be safe. See you soon.
---
M&D - 1/12/2013
For: keagan and kelly
Be safe--wish i was there it looks like fun.
---
Gramps - 1/9/2013
No more comments are allowed at this time.