Viewing Post for: Nicaragua Volunteer Adventure 2012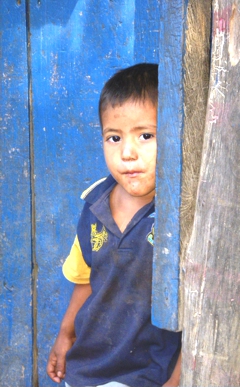 Date: January 28th, 2012
Location: Ocotal
It took us 4 hours to get here. Several in a rough van ride then an hour on horse. We are staying with host families . 3 to a house. Today we learned how to make tortillas, pick coffee and how to roast the beans. Talk about fresh coffee! It is also higher in elevation so much cooler.
---
Messages for this post
For: Lisa
Hey mom! I just wanted to say hi and hope your having a great time. You're probably tired from the long trip..good thing there's fresh coffee to wake you up. Mark Rae and I went to The Owl House last night and were laughing about the 'tater tot incident'. See...you still make us laugh when you're thousands of miles away! Miss you and love you!! Mel
---
Mel - 1/29/2012
For: sigelips
Can you skype tonight at 7pm? from mira i am getting a new math teacher mr. lapp is leaving all the sudden. from tali: I miss you we should skype. Under cloudy skies temps have been 30-40 mixed snow rain or wind all week.
---
the greenaways - 1/29/2012
For: Erik
Hi again Erik, So tell me, is the coffee better than Keurig !! I don't know how you feel after the long ride but it sounds great . Keep the pictures coming-we are looking forward to all postings.
---
MOM and DAD - 1/28/2012
For: Erik and Friends
Mmmm, I can almost smell the coffee! Everyone looks great, loves the big smiles. The wall looks terrific, It's amazing what you can do with many pairs of hands. Looking forward to more updates!
---
Bianca, Chris, Garret & Charlie - 1/28/2012
No more comments are allowed at this time.