Viewing Post for: Iceland & Greenland 2011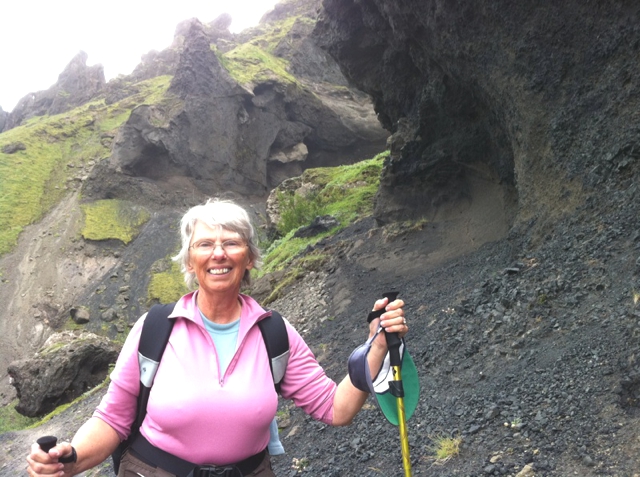 Date: August 18
Location: Still at the hut
We had a perfect break in the rain. It lifted long enough for us to climb the 3600 peak near us. The top was still in the clouds, a little snow, but it was clear 800 feet below the summit. Landscape is amazing. One valley is all black ash and the next one lime green lichens. As far as you can see no sign humans in a land where each footprint can last years. Tonight we are cooking a leg of land over a fire next to our cozy hut.
---
Messages for this post
For: RICK
"Leg of land?" My, all that hiking really builds an appetiter! :-) from the Greene gang
---
D - 8/19/2011
For: Annie
We are envious beyond words. What a great adventure! A geologist's playground. Safe trip hopme, y'all. BNring lotsa pix!
---
The Greene Gang - 8/19/2011
For: Bob and Judy
Seeing the waterfall on horseback and then dining on Icelandic lamb over the fire! What a wonderful way to spend your day! All is well at the city house. Enjoy your Friday, Natalie
---
Natalie - 8/19/2011
For: diane
wow that looks amazing
---
devin baker - 8/18/2011
No more comments are allowed at this time.