Viewing Post for: Mongolia on Horseback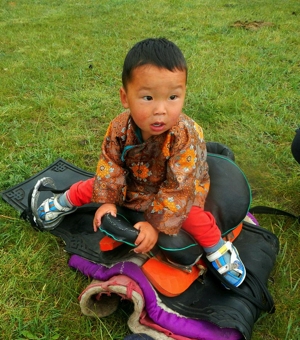 Date: Tuesday July, 19, 3 pm
Location: Tsertserleg
The ride is over but not the adventure.
The morning was spent one last time at the gher. Tea, playing with them kids, sharing music with them. Some things are universal.
Hot showers and salads and hamburgers and pizza. The modern world. Well modern in a Mongolian way. Fairfield Inn is a oasis in the middle of Mongolia. Every where else is pit toilets and the typical noodles and lamb eateries.
There is a mix of emotion. Sadness, excitement, a sense of achievement. It will likely takes weeks to absorb what we have experienced.
---
Messages for this post
For: Elizabeth
How fabulous to return to "civilization" after such an adventure. Memories and photos amassed of this wonderful experience will keep the journey alive for you. I imagine that first hot shower felt like heaven!
---
MK - 7/19/2016
No more comments are allowed at this time.