Viewing Post for: 2013 Kilimanjaro Cancer Climb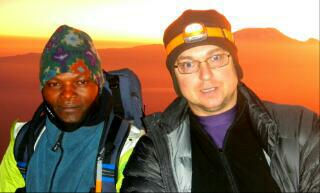 Date: February 9th. Noon
Location: Mt Meru. Summit 15,000 feet.
Here is an audio post from the gang. Download or listen:
---
Messages for this post
For: Troy
So good to hear you! Congratulations on your Mt. Meru summit - keep on truckin' buddy. We are "watching" you from snowy NY and can't wait to see your pictures! Now go take a shower - please!
---
CPS Third Floor - 2/9/2013
No more comments are allowed at this time.