Viewing Post for: 2013 Kilimanjaro Cancer Climb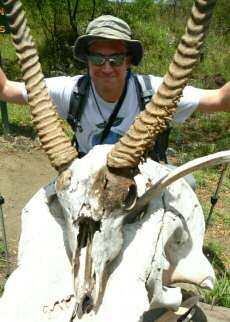 Date: February 7th, 6:30 pm.
Location: Miriakamba hut on Mt Meru - 8 miles hiked. 8,100 feet
Here is an audio post from the gang. Download or listen:
---
Messages for this post
For: Garsin Clan
Love reading and hearing your updates. Will we get a chance to hear your voices? Snow storm predicated later Friday afternoon. Be safe everyone. XOX
---
Kathy and Bob - 2/8/2013
For: Paul Garsin
Paul, Have a fantastic trek! Stay safe and take marvelous pictures! All is well at the top of the hill here. No snow yet, but 6-12" predicted by Saturday morning. Thinking of you all! Kevin
---
Kevin A. - 2/8/2013
For: Kili Group
Hope you all had a good trip over. Us folks in Rochester are snowed in, no flights out until Sunday sometime. We are thinking about jumping in the car tonight and driving to Washington so that we can make our Saturday morning flight. We hope it all works out and that we see you soon.
---
Tammy - 2/7/2013
No more comments are allowed at this time.